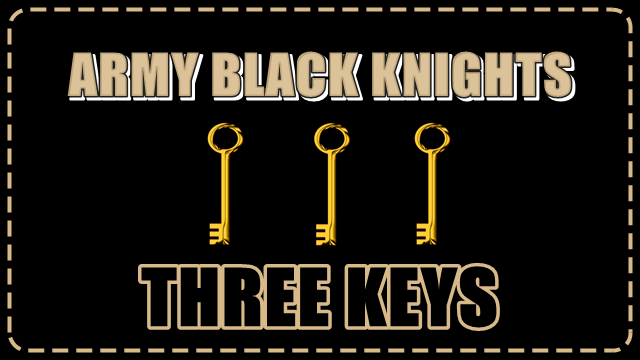 Army put a historical level beat down on Air Force last Saturday in a 21-0 win that shows that the Black Knights are on the way up with the Falcons are searching for an identity. With one hand on the Commander-in-Chief's Trophy, what can Army do for an encore against Duke?
Here are the three keys to this one:
Fewer than three pass attempts
The win over Air Force was significant for a number of reasons, but one of them was that the Black Knights dominated the game without throwing a pass. Given that Ahmad Bradshaw is still bad in the passing game, this method of picking up wins would be preferred for head coach Jeff Monken every week. Army is running the ball better than anyone in the nation, averaging 365.4 yards per game. The Black Knights are also second in the country in rushing touchdowns with 34.
The good news for Army is that the Duke run defense has fallen off. Over the last three games (Florida State, Pitt, and Virginia Tech) the Blue Devils have given up an averaged of over 250 yards per game. While their overall body of work on the season is good, this decline will be worrying for head coach David Cutcliffe.
Keep the pressure on Daniel Jones
For four weeks this season Duke was really, really good. Their offense was piling up 40.5 points per game and they were rolling over their opponents on their way to a 4-0 start. Then, despite the defense picking up its end of the bargain, the losses began to mount. The main reason for this has been the offense and specifically the play of quarterback Daniel Jones.
The Blue Devil offense has dropped from that 40.5 ppg mark when they were undefeated to picking up just 11.4 ppg over this 0-5 stretch. Jones himself went from completing 62-percent of his passes to completing just 49-percent. The Blue Devils have certainly faced better defenses when entering ACC play, but the drop off is alarming. If Army can pressure Jones to keep this completion percentage, then they will be in with a shot.
Make a special teams' play
I am struggling to remember a game-defining play from the Army special teams unit this fall. While it seems like special teams plays have been down in general around the country, it would be nice to see an Army returner rip off a nick punt or kick return in this one. This could be a close game if the Blue Devils are able to get back to some of their early season form and if they can then it would be huge if the Black Knights could make a play in this phase of the game to take the momentum.