Alex Luedeke
TE
6-4, 212
Holly Springs, NC
Highlights:
http://www.hudl.com/v/20EXKK
Announcement:
https://twitter.com/Aluedeke66/status/8 ... 8600699905
Remarks: Not heavily recruited but watching his video you can see why AF offered. He's a great blocker and also has good hands and can make catches in the middle. He's had 16 catches for 277 and 3 TDs the past couple of seasons. This is a guy that will surely get more offers as his senior season gets going. Hopefully, he'll stick with AF. He actually committed on June 25.
2018 Air Force Commit List:
http://academywars.com/air-force-football-commits/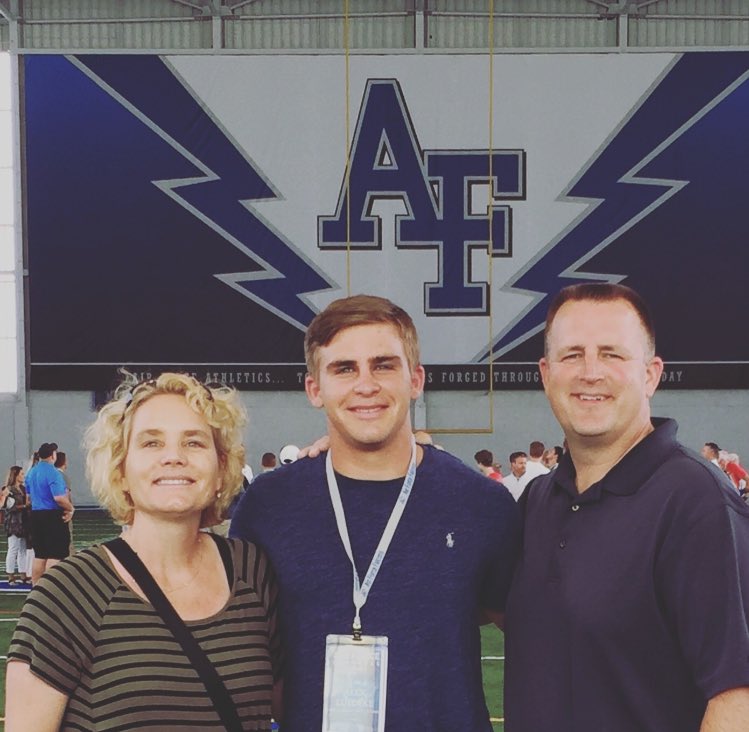 Alex Luedeke and parents.