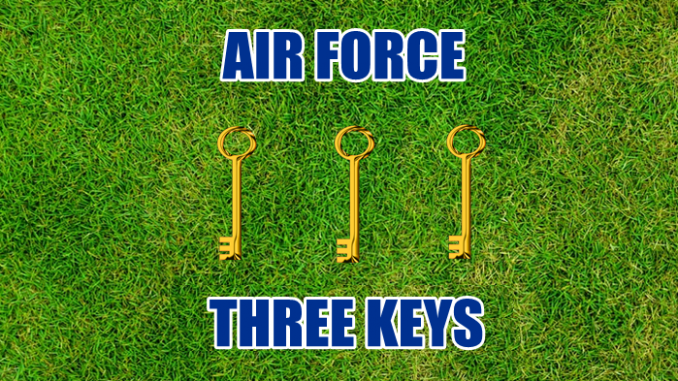 The Falcons are in the middle of a nice season and they sit at 4-2 after an impressive 43-24 win over Fresno State. Next up for Air Force is the always tricky trip out way west to Hawaii.
By Steve Wright
Channel the second half defense
The difference defensive intensity and play between the first half and the second half on Saturday against Fresno State was astonishing. In the first half the defense allowed an almost perfect completion percentage to Bulldogs quarterback Jorge Reyna as he completed 17 of 18 passes. In the second half, Reyna was able to complete just three more passes over the course of 30 minutes and he finished the game with just 209 yards through the air.
The pass defense has been great this year, allowing just 263 passing yards as a high all year. This will have to continue against a Hawaii team who are battling with Air Force to be the second
best team in the conference.
Win the time of possession
The Air Force defense has been doing great things this season. The Falcons are 21st in the country allowing 210.5 yards per game and they have been great at stopping the run, allowing just 107.7 yards per game that way which is good for 21st in the nation.
One reason that the defensive stats are so good is because the opposition team rarely has the ball. Air Force ranks No. 8 in the country in time of possession, completely squeezing the life out of the teams they face. This will need to continue against a Hawaii team that can light up the scoreboard if they have the ball.
Be prepared for the run-and-shoot
Hawaii wants to throw the ball downfield. The Rainbow Warriors may have been shut down last week against Boise State, but their passing attack is still deadly.
Taking the game against the Broncos out as an anomaly, Hawaii averages 37 points per game and over 350 yards per game through the air. They also average over 480 yards of total offense. This is a dangerous team looking for a bounce back game that plays about as different of a style of football to Air Force as possible. It should make for a fascinating clash of styles on Saturday.