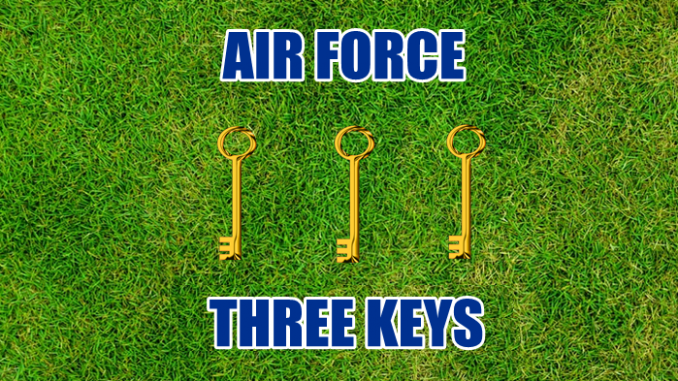 The Air Force Falcons (7-2) picked up some service pride as they downed Army 17-13 on Saturday. It is now back to Mountain West play as they travel south to play New Mexico (2-7).
Here are the three keys.
By Steve Wright
Get the ground game going early
This is a game that Air Force can have done and dusted by half time if the Falcons reach the high standards that have been set this season. Air Force ranks second in the country in rushing yardage at this point, putting up an impressive 323 yards per game. It has been a typical year for the option, with no one player standing out but with the likes of Kadin Remsberg and Timothy Jackson just doing bits when their names are called.
The 2-7 Lobos are in a position this season where they will not be able to run down the Falcons if they get a multiple score lead. Firing out of the blocks early will be a huge key for Air Force here.
No more mistakes
It is fair to say that the Falcons got away with one at the end of the Army game. With the ball sitting on the three yard line after a fumble forced by Army nose tackle Swabena Bonsu – and with half a minute remaining in the game – all it would have taken was a Black Knights player falling on the ball to give them four more shots at a winning touchdown. Instead, Remsberg was the quickest to launch himself to the ground, covering the ball and saving the win. It was way too close for comfort.
New Mexico shouldn't have a shot in this one as long as the Falcons are tidy with the ball and don't make the kind of mistake noted above to keep them in the game.
Understand and respect
The news that New Mexico defensive end Nahje Flowers died this week at the age of just 21 has resulted in something of a black cloud hanging over this game. It is the type of incident that you never want to hear about as a fan, let alone to then have to play in a game for or against the team who suffered such a tragic loss.
The Falcons must be respectful and they must realize that sometimes there are more important things than football to consider in life.