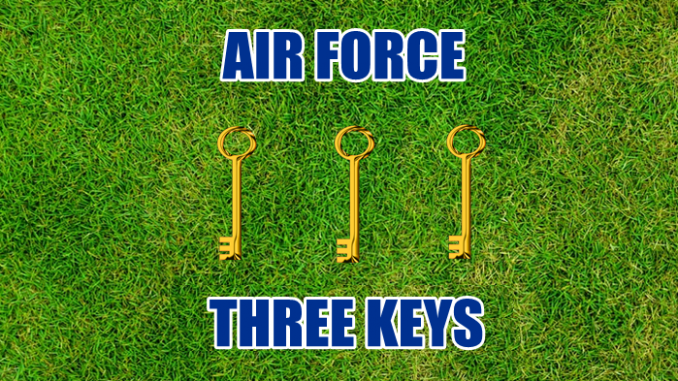 This Saturday sees the rearranged game between Air Force (8-2) and New Mexico (2-8) after the original date was postponed due to the death of a Lobos player. Here are the three keys.
By Steve Wright
Throw the records out of the window
When you see 8-2 facing 2-8 it is easy to assume that the game will be a blowout that is over by halftime. What those records fail to show, however, is that New Mexico has had the Falcons' number on their home field in the recent past. Air Force's last three trips to Dreamstyle Stadium have all resulted in defeats, meaning that Troy Calhoun's squad hasn't tasted success in Albuquerque since 2011. Those results have come no matter the relative strength of the teams in any given season, so the Falcons will have to be aware they are facing a team that knows how to beat them schematically on Saturday.
Run the ball
The Lobos are coming off of a game where their run defense was burned for 238 yards on the ground against Boise State. The Broncos have a different style of attack than the Falcons – they also threw for almost 300 yards and hit three passing scores – but this goes to show that the Lobos can be run on this season. The Falcons are up to 353.5 rushing yards per game this season, so the team should be able to control tempo and clock against a defense that was involved in a physical game just a week ago.
Stop the Lobos rushing game
Making the Lobos one dimensional on offense should be easier than normal this weekend. The team lost four running backs to injury against Boise State and three of those players will not be back for the Air Force game. That includes the Lobos top two rushers in Ahmari Davis and Bryson Carroll, a couple of backs who have combined for 1,306 yards and nine touchdowns in 2019. Add in that their third-leading rusher is suspended quarterback Sheriron Jones and you can see how loading up on the rush and making New Mexico pass into passing defensive sets should be an early focus here.