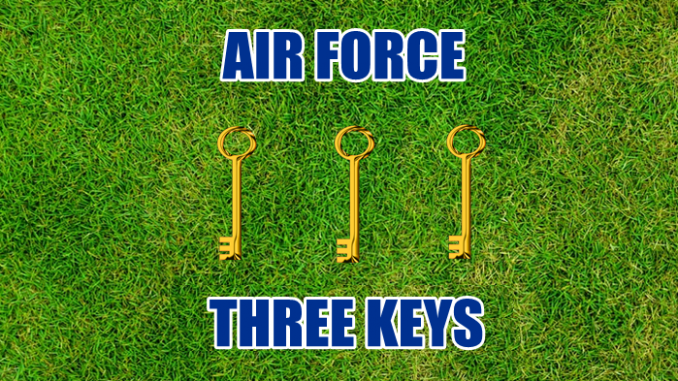 The Air Force Falcons face the Navy Midshipmen on Saturday in Colorado Springs. Here are your three keys to an Air Force victory over the Mids.
1 – Just play football
With this COVID 19 pandemic, there's been lots of uncertainty and confusion in college football this season, especially for Air Force. On Saturday it comes down to just playing football. The Falcons know that Navy will run the option. How to stop the option is something every Air Force defensive player should be familiar with. In the end, just play football and stop Navy. On offense, punch the ball into the end zone by any means necessary.
2 – Stop Jamale Carothers
Jamale Carothers is a 5-foot-9, 203-pound fullback for Navy. He's not the biggest fullback but he has some wheels that go fast. Two weeks ago Carothers had 25 carries for 127 yards to help Navy rally from a 24 point third-quarter deficit to defeat Tulane 27-24. Carothers is a very shifty player who has a really fast first step. He can also run you over. Carothers is Navy's most dangerous offensive weapon. The Falcons must stop him or at least make things difficult for Carothers.
3 – Score more touchdowns
Navy rallied from a to win last year's game by scoring 13 straight points to finish the game. There was a fourth-quarter run by Mid quarterback Malcolm Perry for a TD and later a fumble return for a Navy TD put the win in the bag for the Blue and Gold. People often point out traumatic events at the end of a game as the cause for a team's defeat. However, in this game Air Force lost early in the contest when the Falcons were forced to kick field goals for their first four scores. Field goals are okay but you need touchdowns if you really want to increase your odds of winning a game.
Saturday's game kicks off at 4:00 PM MT / 6:00 PM ET. Watch on the CBS Sports network.