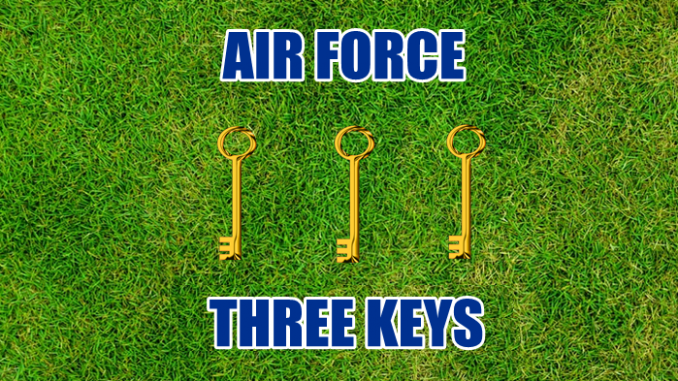 Air Force football visits Utah State on Thursday in Logan, Utah. Here are your three keys to an Air Force victory.
1. Shut down Scarver
This is a game where Air Force should be a solid favorite. A way to lose an edge in a game is to give up special teams scores. Utah State has a kick returner, Savon Scarver, who has returned six kickoffs for touchdowns during his career. Air Force needs to do whatever it can to keep the ball out of his hands or keep him from return attempts. Kicking the ball out of the end zone is one way to do that.
2. Confusion for USU
Utah State is one of the youngest teams in college. Over 69 percent of its roster is made up of freshman and sophomores. Air Force should take advantage of the youth and teach the Aggies a thing or two by allowing them to give up big plays to the Falcons defensively and offensively pile up penalties and turnovers.
3. Peasley under control
Andrew Peasley is a quarterback for Utah State who assumed the starting role in early November. So far this season Peasley has completed 20 of 37 passes for 268 yards, three touchdowns and one interception. Peasley also has run for over 100 yards including a 62-yard run. His team is struggling but he has talent that can hurt an opponent. Air Force must keep him contained.
View this football contest on the CBS Sports Network. Thursday's game starts at 7:30 PM MT.