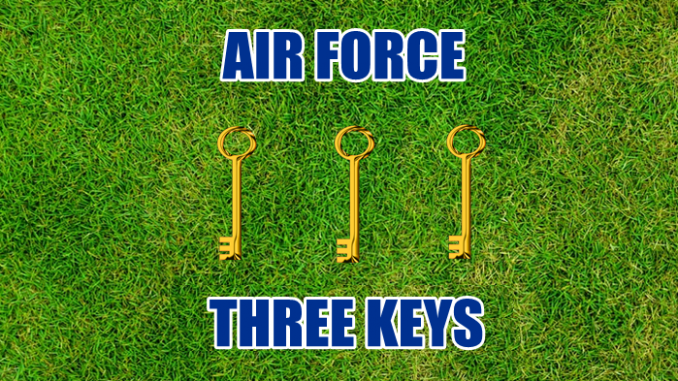 Air Force visits Army on Saturday at West Point. Here are your three keys to a Falcon win.
1. Seize the mommentum
Army ground out a tough 15-0 win over Navy last weekend. Everyone knows that Navy is the most important game on the Black Knight's schedule. While the Cadets were on top of the world, the Falcons were busy practicing but there was no emotional highs like what Army experienced. We know Army will be dead set on beating Air Force and winning the CIC trophy, however, they'll also probably show up a little flat for Air Force. The Falcons need to take advantage of this and jump on Army early. If the Falcons can get a two-score advantage early that will be difficult for Army to overcome.
2. Rattle Tyler
Tyhier Tyler is a 5-foot-8 sophomore that is listed as Army's starting quarterback. This game will be only Tyler's third start of the season. He's been solid for Army so far but he's no Cam Newton. Tyler is reliable in that he generally doesn't turn the ball over and he seems to do whatever it takes to get that yard or two when his team is in a bind. If the Falcons can get so good hits on him early that might help give Air Force a mental advantage in defending against Tyler.
3. Be road warriors
There's nothing like going into an opponent's stadium with their heckling fans and three hours or so later leaving with a college football game victory. This is a game that Air Force should be bouncing off the walls to play. Back when the originally scheduled Air Force-Army game was postponed the Army head coach reportedly inferred that Air Force was afraid to play Army. That's probably the best bulletin board material a coach can get for his team.
This game kicks off at 3 pm ET and can be seen on the CBS Sports Network.