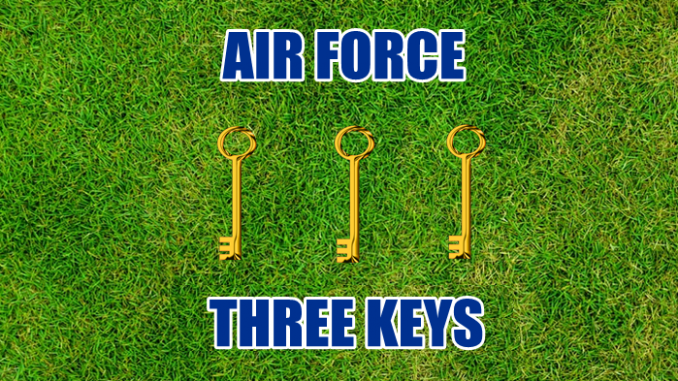 It's one of the biggest games of the Mountain West football season: Air Force, having just defeated Boise State, is in a very strong position in the Mountain West's Mountain Division.
San Diego State is unbeaten and trying to fend off Nevada and Fresno State in the Mountain West's West Division. The nature of the races for the two divisions will be reshaped by the outcome of this game in Colorado Springs. These two teams have met in previous Mountain West Championship Games. The winner of this game takes a huge step toward this year's conference title fight. Let's look at what Air Force needs to do in this contest:
1 – Give nothing away
It's a simple point. The hard part is to actually deliver on this goal. San Diego State has an excellent defense and a very limited offense. If Air Force gives away possessions and field position with big mistakes, San Diego State can win this game in spite of its offense. If the Falcons don't give San Diego State any free yards or points, their chances of winning this game will skyrocket. If Air Force makes this game difficult for San Diego State, meaning that the Aztecs have to do everything on their own without any help, AFA has to like its odds. San Diego State scored just six points in regulation against San Jose State a week ago. San Jose State's defense was superb, but its offense continued to shoot itself in the foot when it drove into scoring territory. It would be great if Air Force finished drives with touchdowns, but merely scoring points instead of getting shut out on several drives during the game might collect enough tallies to beat SDSU. Making sure points and possessions are not left on the table should be Air Force's central goal.
2 – Make the Aztecs throw
San Diego State's passing game is very limited. The one thing the Aztecs were able to do against San Jose State – but not until overtime – was to throw 50-50 balls in the air and trust that their receivers would make a play. As long as Air Force can defend that particular throw, the Falcons would be well-advised to defend the run and dare the Aztecs to pass. San Diego State has not received steady and high-quality quarterback play this season. Putting the game in the hands of the Aztecs' rotating signal callers is something the Falcons should want.
3 – Offensive line
This is a game in which San Diego State's defensive line poses a formidable challenge to Air Force's offensive line. How will the Falcons' linemen answer the call? This requires a step-up performance from everyone on that offensive front. Establishing territorial superiority would be great; merely gaining a draw – not being clearly outplayed – in this matchup might still be enough for the Falcons to win.